Le Trefle Irlandais
A restaurant with traditional Irish, French and Italian Cuisine
Located in the heart of Le Dorat, Haute-Vienne, Limousin, France, a warm Irish welcome awaits you at Le Trefle Irlandais. Whether to meet friends or get together as a group, Kevin and Susan offer a warm and cordial and friendly in a warm and festive atmosphere.
Le Trefle Irlandais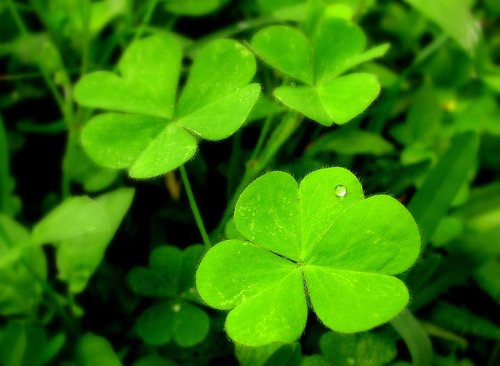 Le Trefle Irlandais, The Shamrock, refers to the young sprigs of clover or trefoil. It is known as a symbol of Ireland, with St. Patrick having used it as a metaphor for the Christian Trinity, according to legend. The name shamrock is derived from Irish seamróg, which is the diminutive version of the Irish word for clover (seamair) meaning simply "little clover" or "young clover".
Patio
The large outdoor patio allows guests the opportunity to enjoy their food and drink in the sunshine. Tables are provided for those wishing to smoke.
Free Wi-Fi
"Work is the curse of the drinking classes," according to one prominent Irish writer. If the need to log on is overwhelming, however, we have free Wi Fi. We will bring you your meal and drinks as you go about your work in more agreeable surroundings than the office cubicle.
Kevin & Susan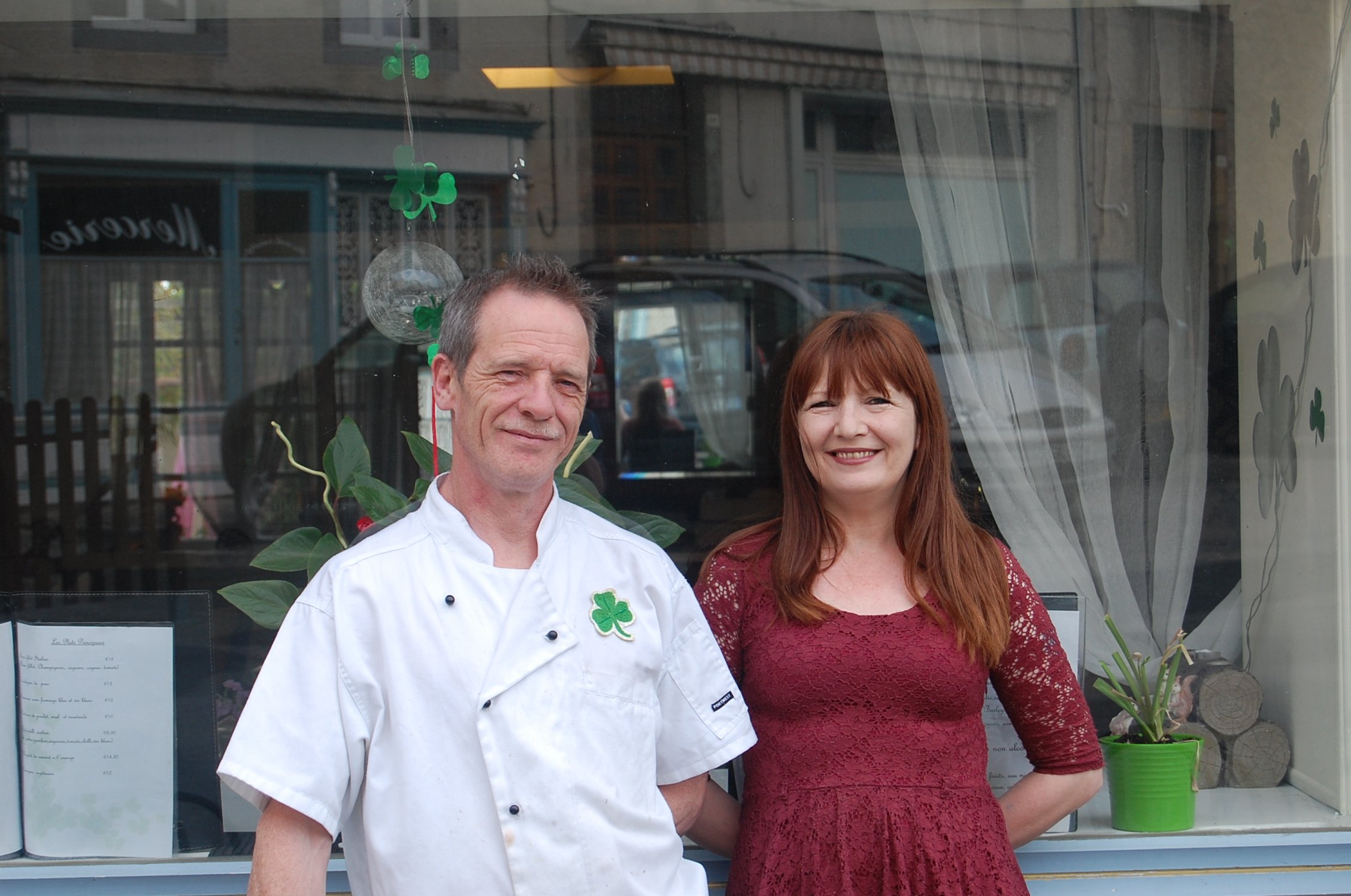 Kevin and Susan, both originally from Belfast in the north of Ireland, welcome you to Le Trefle Irlandais, a restaurant with traditional Irish, French and Italian Cuisine.